Bisous du Paradis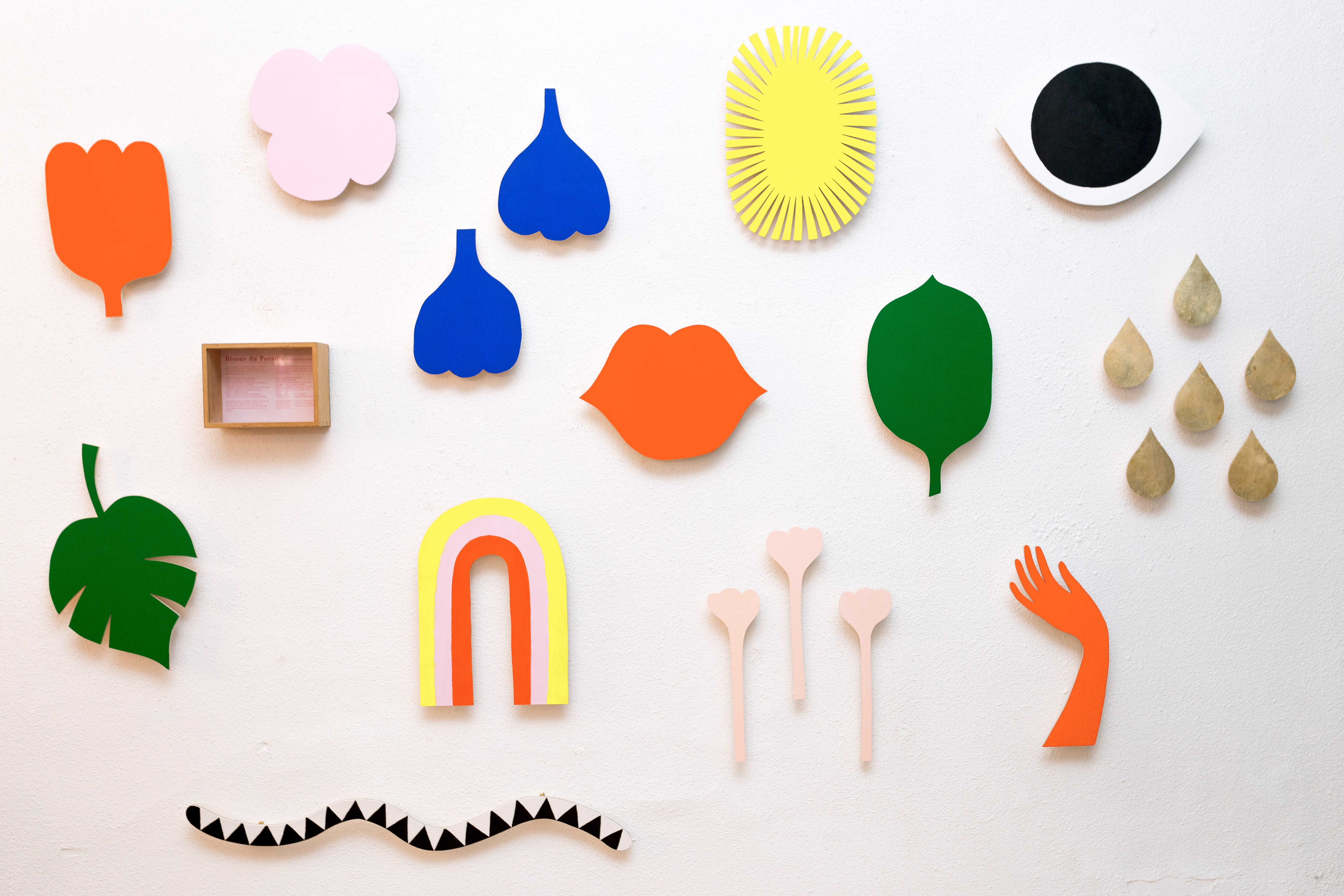 ---
Bisous du Paradis (Kisses from Paradise) is an imagery through the animistic icones which represent the fundamental forces of nature and the creation of life.
KISS = unconditional love
SUN = light, heat, joy
EYE = goodwill, intuition, protection
FLOWER = innocence, fertility
SNAKE = danger, challenge, face the fear
LEAF = hope, growth, renaissance
DROP = elixir of life
HAND = roots, touch, healing
RAINBOW = the bridge between realities
The pieces are cut in birch wood of the Finnish forrests of NANA's childhood.
Each element is unique and realized by hand.
2019
Bisous du Paradis est une imagerie conté à travers les icônes animistes répresentant les forces fondamentaux de la nature et la création de la vie.
BISOUS = amour inconditionnel
SOLEIL = lumière, chaleur, joie
OEIL = bienveillance, intuition, protection
FLEUR = innocence, fertilité
SERPENT = danger, défi, faire face à la peut
FEUILLE = espoir, croissance, revival
GOUTTE  = élixir de la vie
MAIN = racines, toucher, guérison
ARC-EN-CIEL = le pont entre les réalités
Les pièces sont coupées dans du bois de bouleau des forêts finlandaises de l'enfance de NANA.
Chaque élément est une pièce unique, réalisée à la main.
2019